PORTLAND WEATHER
Please note that a 2.5% or $2.00 minimum convenience fee will be applied to your credit/debit card.This fee is not collected by the Town of Portland and you will not see it on your final invoice processing screen.
RT 17 Park Updates!
Portland Recreational Complex set to open Monday, June 20th, 2020! - Thursday, July 16, 2020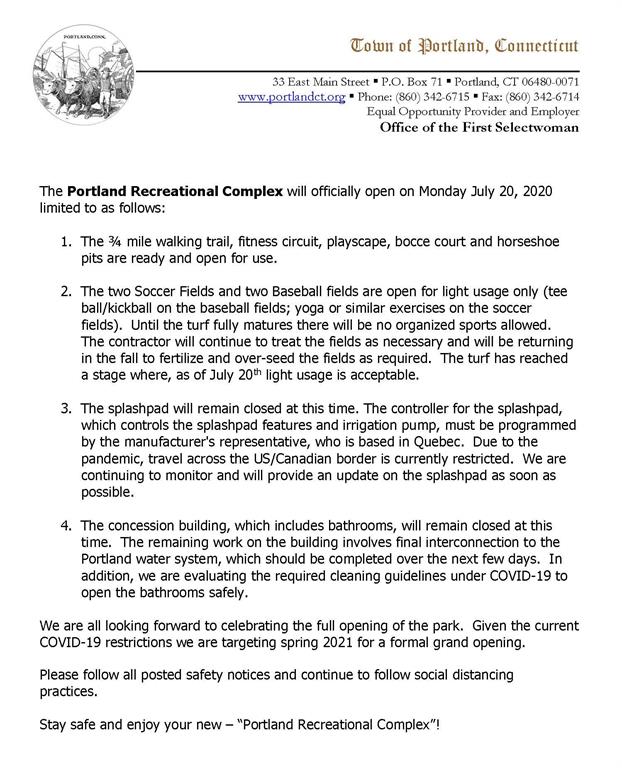 RT 17 Park Progress Update March 2020 - As submitted by Selectman Ralph Zampano
Here is a Route 17 Park Project status accompanied by some great drone shots by Jim Tripp . Please note that the project remains on budget into this final stretch as it nears completion:
Strickland Road – Road has been paved but cannot be reopened until Frontier has shifted their communications lines to provide proper road clearance. Once that process is completed the utility pole (located slightly in the road) can be removed and all road work completed. This is targeted to be accomplished in 4 weeks.
Walking Trails/Parking – Paving inside the park has been completed and the gates have been installed. Fence work has also been completed.
Playground – All planned playground features have been installed. The equipment is waiting final inspection.
Splashpad – All splashpad features have been installed. All that remains is installation of the pump that connects the splash pad and irrigation systems. Once that pump has been installed and the weather gets warmer, system testing will commence.
Concession Building – Exterior siding and trim has been installed with only some ornamental pieces and external lighting fixtures remaining. Internal finish work is in process. All work on the building is expected to be completed in 3 to 4 weeks.
Soccer and Softball Fields – The fields have grown in very well but will need another season of growth to ensure the turf is mature enough for heavy use. They will be evaluated in April, but regular usage will probably not begin until the fall. Baseball backstops, fencing and team benches are in place. Safety netting will be installed in the spring.
Bocci Court and Horseshoe Pit – Work on the bocci court and horseshoe pit was recently completed.
Fitness Circuit – Purchase order was issued to order all planned fitness equipment. Expected delivery is at the end of April or start of May, with installation shortly thereafter.
In summary, construction of our new park is on schedule to be completed this spring with all planned features. We look forward to seeing the community enjoy this new facility. However, it is important to note that the site is still a construction zone and under the developers' control and should not yet be used for activities.
RT 17 Park Progress Update March 2020
Entrance of the RT 17 Park and Strickland Street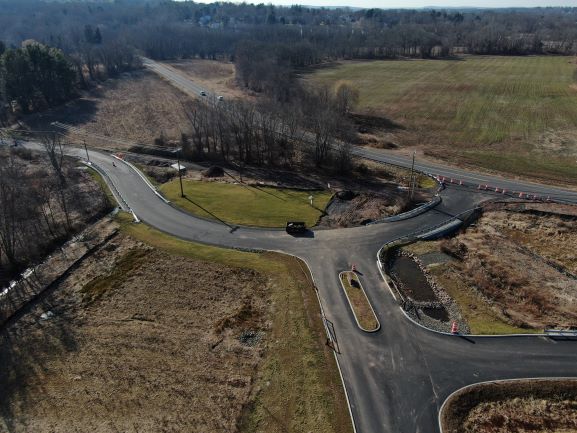 Rendering of RT 17 Park Playground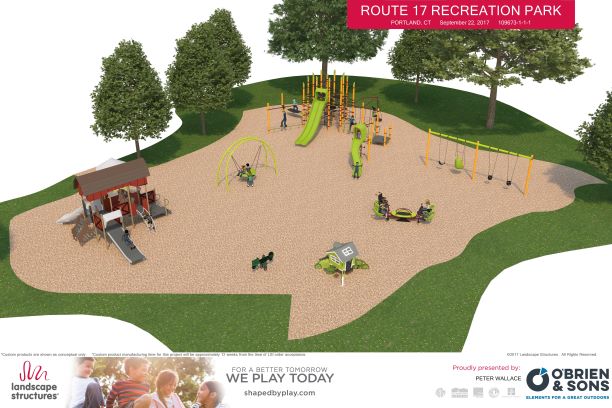 Actual RT 17 Park Playground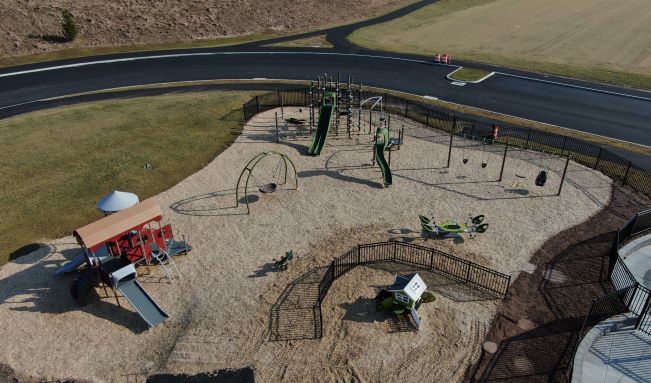 Rendering of RT 17 Park Splash Pad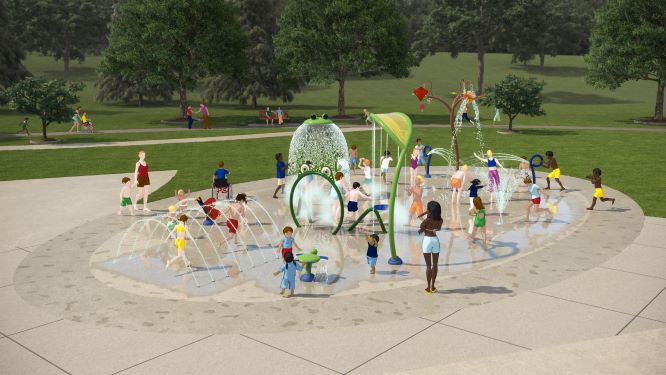 Actual RT 17 Park Splash Pad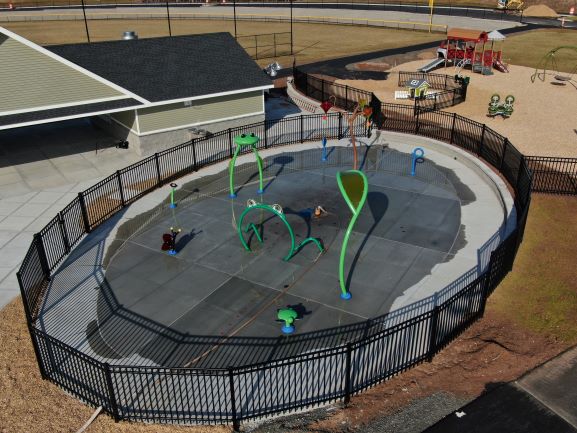 RT 17 Concessions, Playground and Splashpad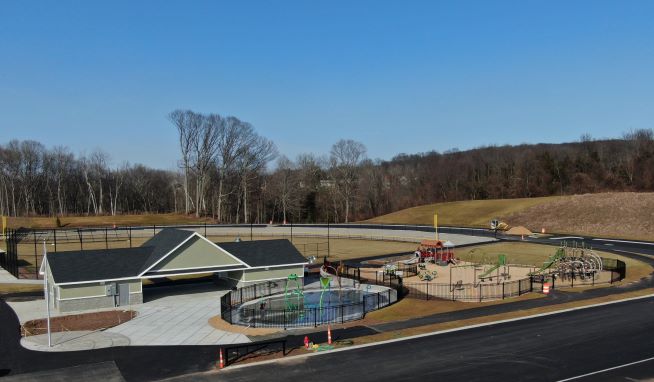 Overview of Entire RT 17 Park Complex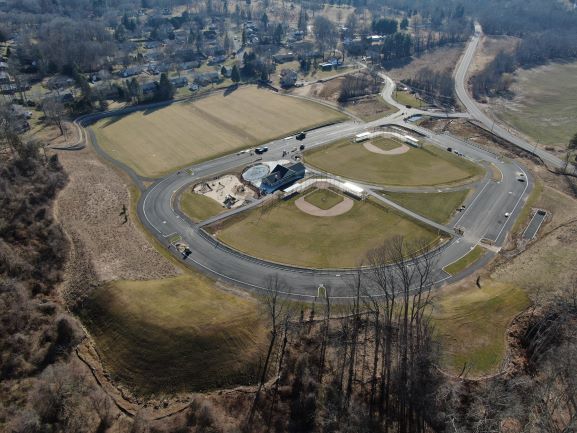 RT 17 Park Status - Tuesday, October 22, 2019
The park is progressing pretty much on the schedule. We expect all work to be completed in November with the exception of the fitness circuit. We are currently doing a review of the components of the circuit to ensure it meets the requirements of the different age groups. It will be installed in early spring prior to the park's opening.
Right now the playground equipment is being installed and the splashpad fixtures will be next. Final paving will occur soon. Work on Strickland is nearing completion but the road re-opening will depend on the utility pole work to be done after we meet with Eversource next Friday. The closing of the road derailed the plans for any open house of the park this fall.
With regards to status updates, they will be provided at every BOS meeting and those updates can be found in the
YouTube replays
of the meetings and the minutes as well. This past Wednesday Jim Tripp and Ralph Zampano gave a park status update with drone footage and pictures as well as ground shots.
RT 17 Progress Images - Tuesday, October 22, 2019
The park entrance is taking shape- meeting with
Eversource to discuss location of utility poles Friday 10/25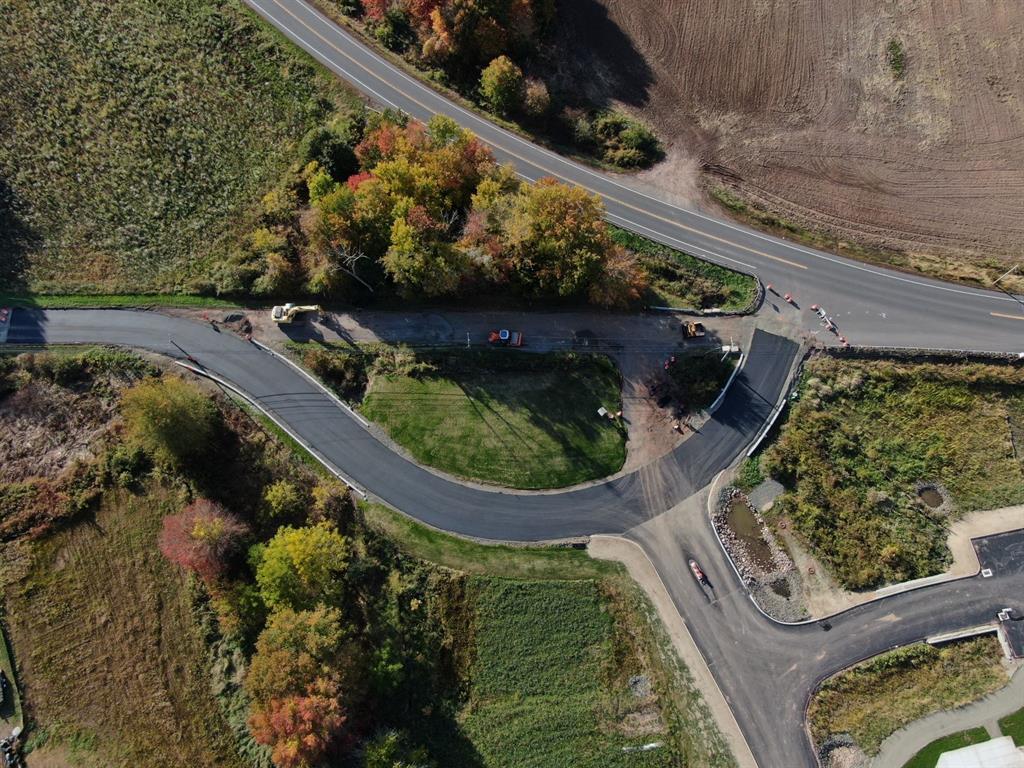 Baseball field #2- field is being seeded and maturing nicely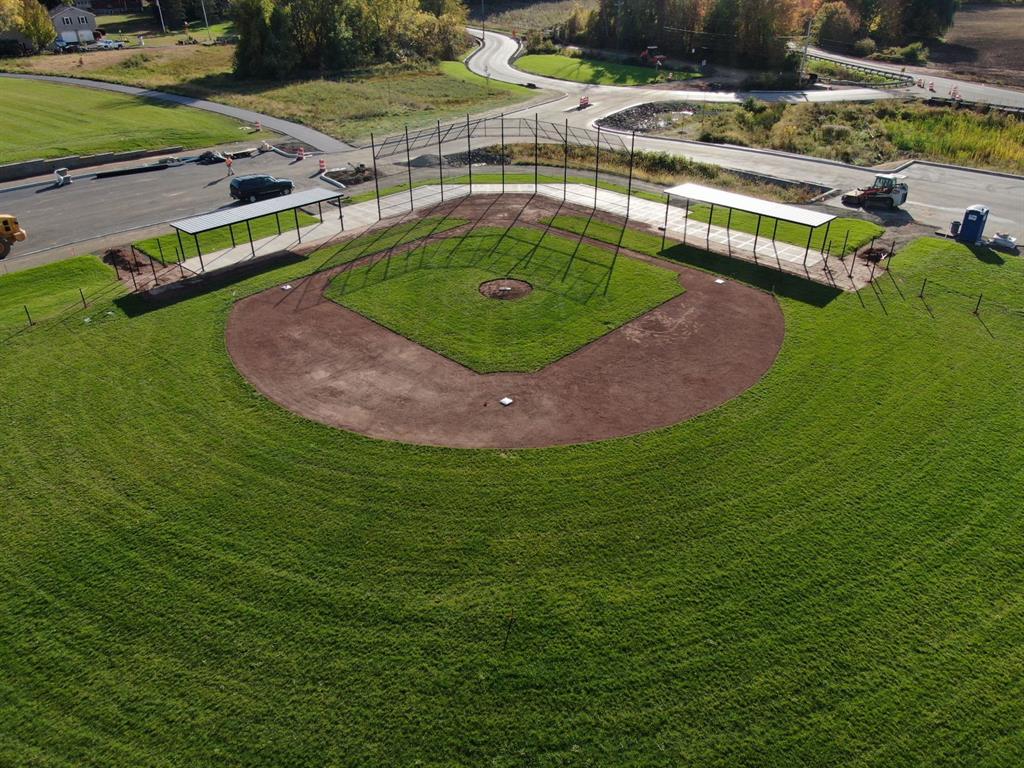 Baseball field #2 (view from behind home plate)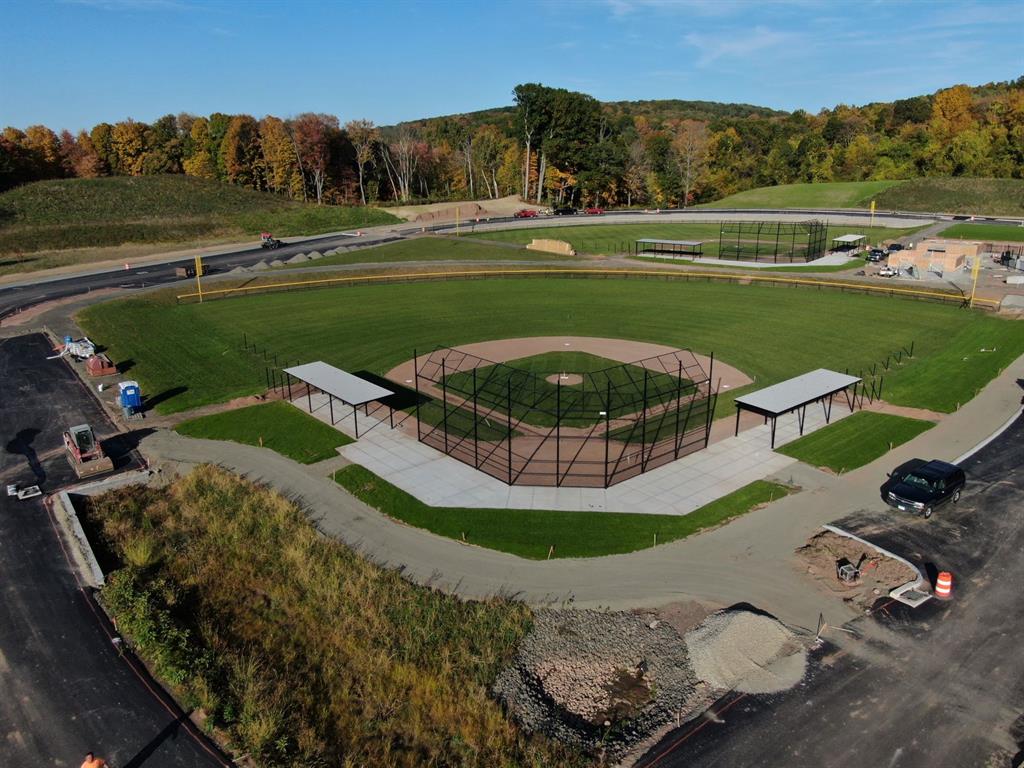 Baseball field #1 & 2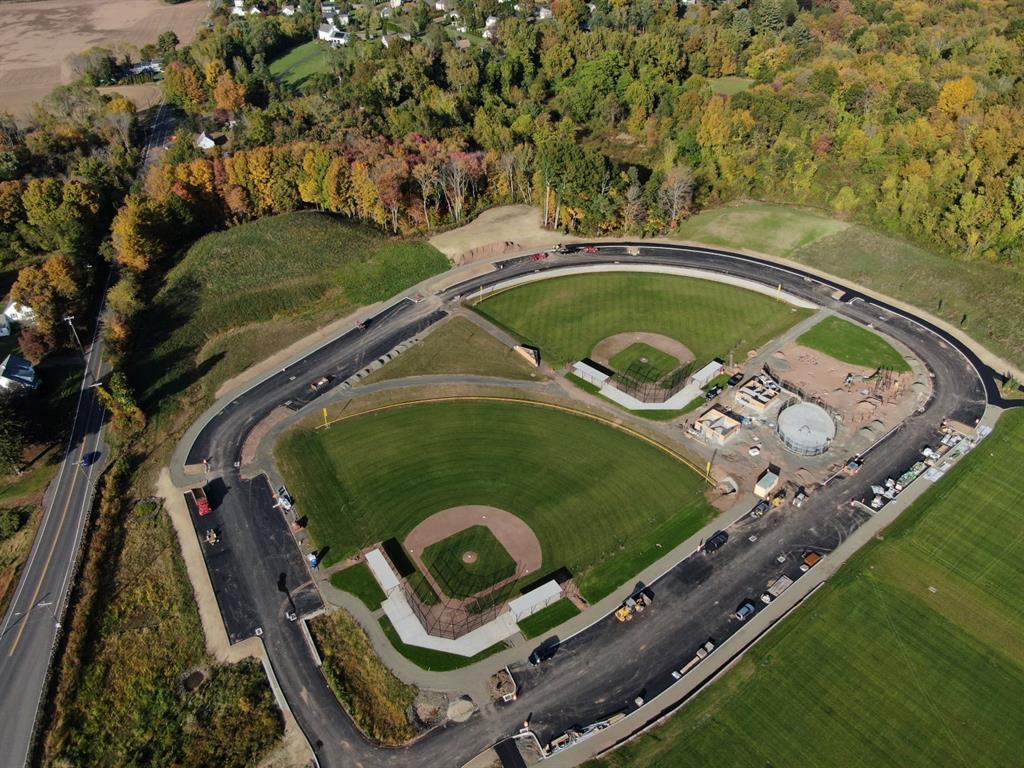 Soccer fields are maturing beautifully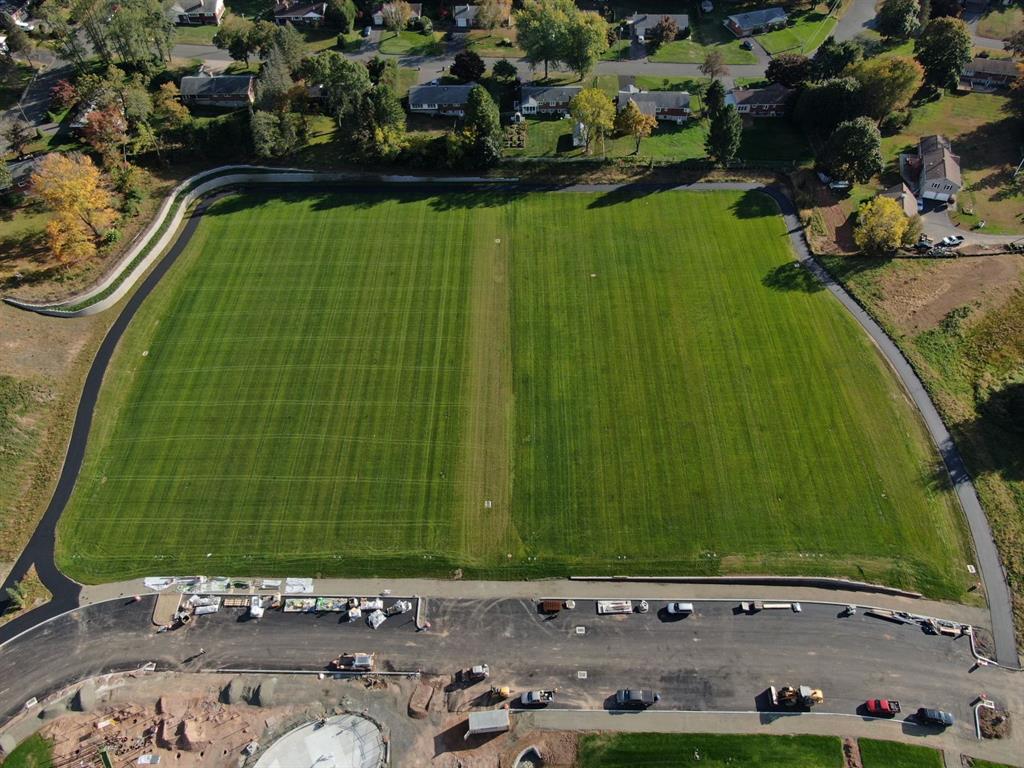 Partial paving done on the .75 mile walking path around soccer fields and back perimeter of park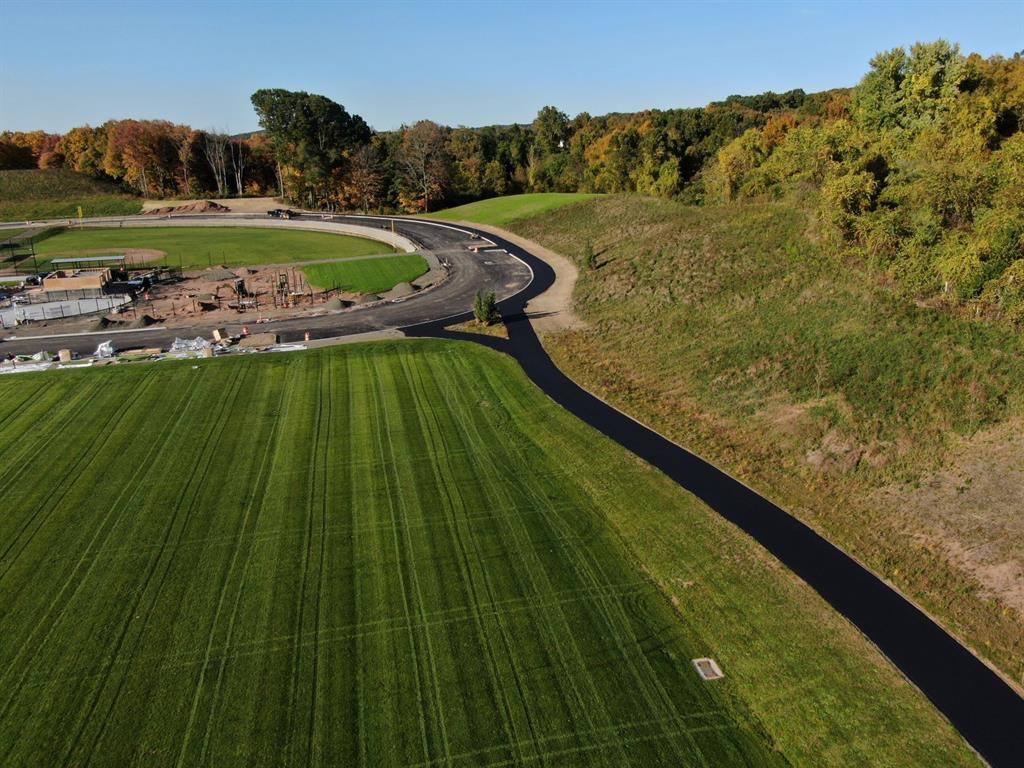 Overall view of park from the back left corner
View of concessions building, splash pad & playground sections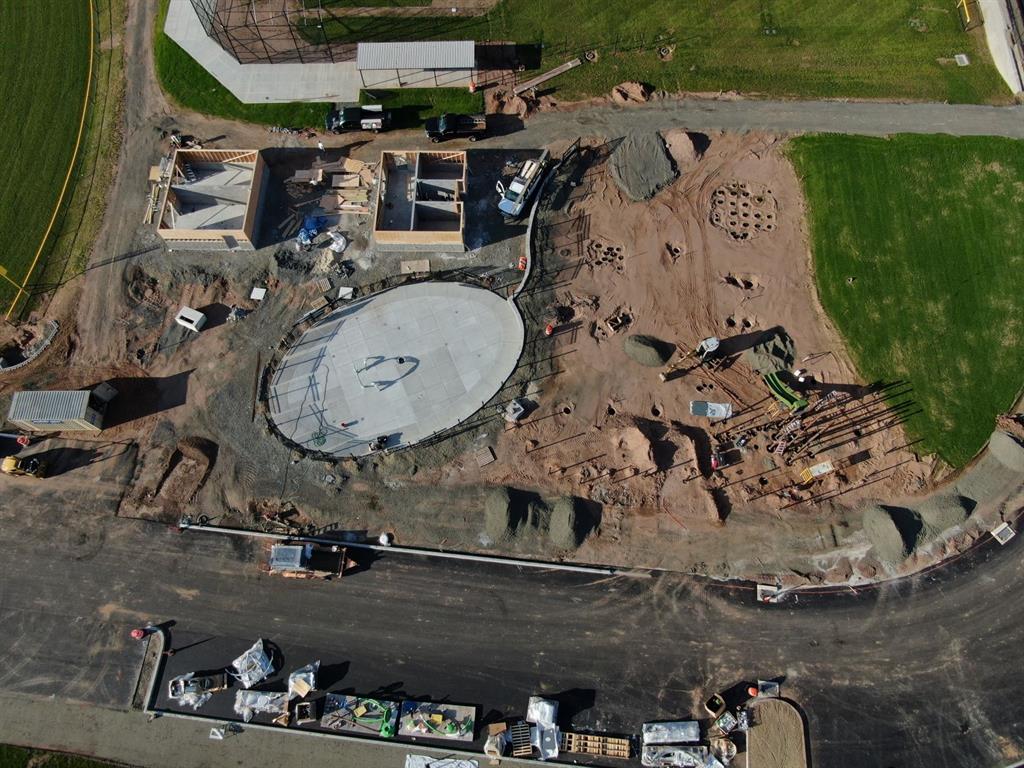 Close up view of currently installed playground equipment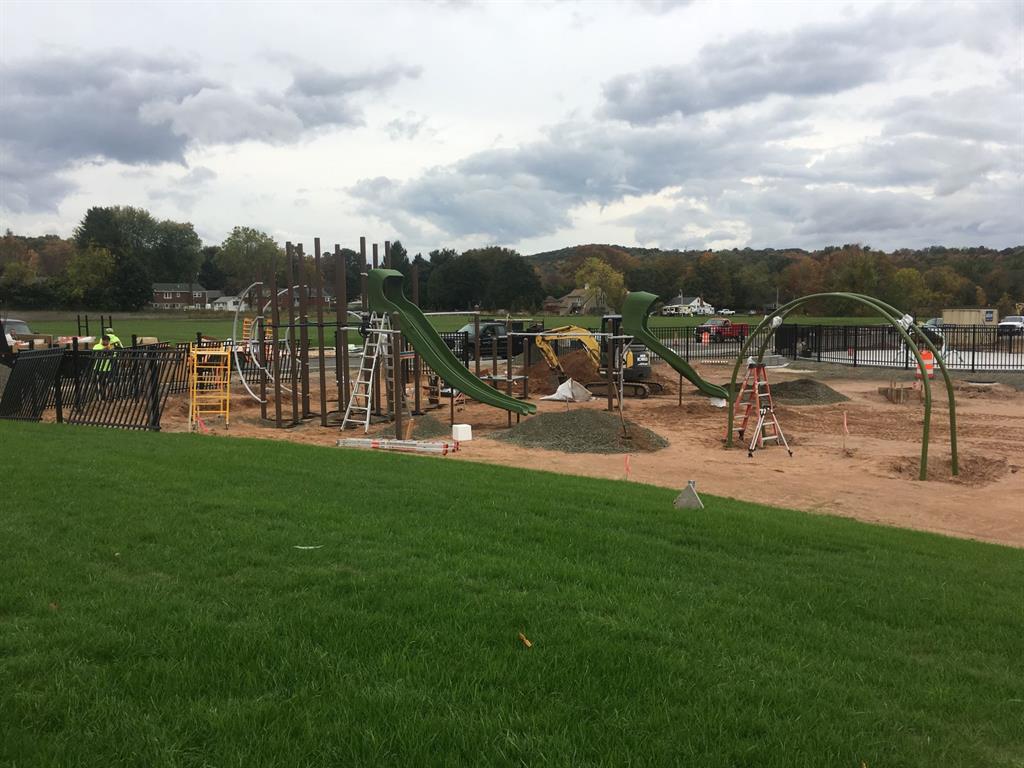 Fencing around splashpad w/ one of the centralized fixtures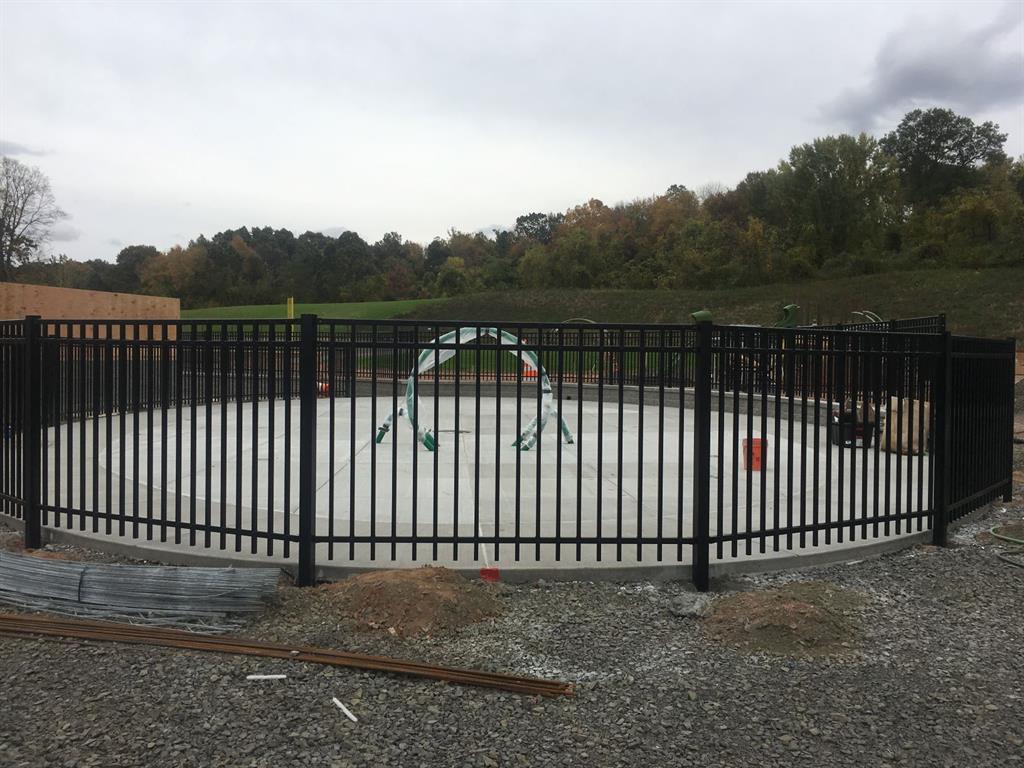 Overall view of park from back right corner of the soccer field