There is a 2.5% convenience fee for every credit card transaction with a minimum $2.00 charge.
RT 17 Park Updates!
RT 17 Park Status - Tuesday, October 22, 2019
The park is progressing pretty much on the schedule. We expect all work to be completed in November with the exception of the fitness circuit. We are currently doing a review of the components of the circuit to ensure it meets the requirements of the different age groups. It will be installed in early spring prior to the park's opening.
Right now the playground equipment is being installed and the splashpad fixtures will be next. Final paving will occur soon. Work on Strickland is nearing completion but the road re-opening will depend on the utility pole work to be done after we meet with Eversource next Friday. The closing of the road derailed the plans for any open house of the park this fall.
With regards to status updates, they will be provided at every BOS meeting and those updates can be found in the
YouTube replays
of the meetings and the minutes as well. This past Wednesday Jim Tripp and Ralph Zampano gave a park status update with drone footage and pictures as well as ground shots.
RT 17 Progress Images - Tuesday, October 22, 2019
The park entrance is taking shape- meeting with
Eversource to discuss location of utility poles Friday 10/25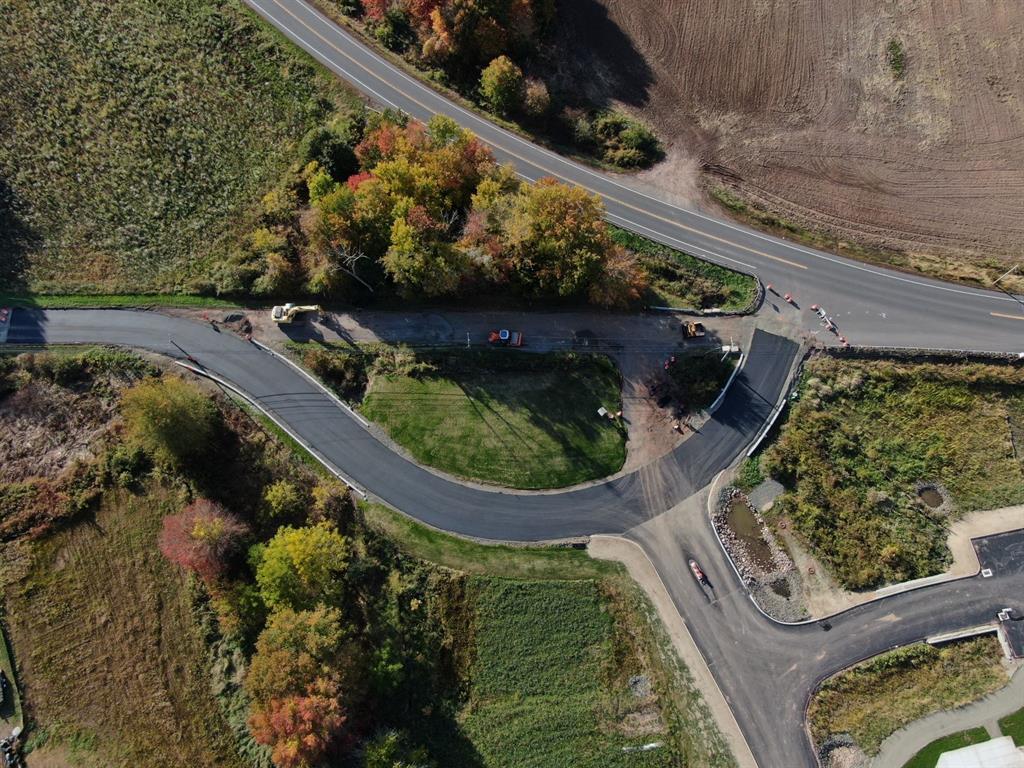 Baseball field #2- field is being seeded and maturing nicely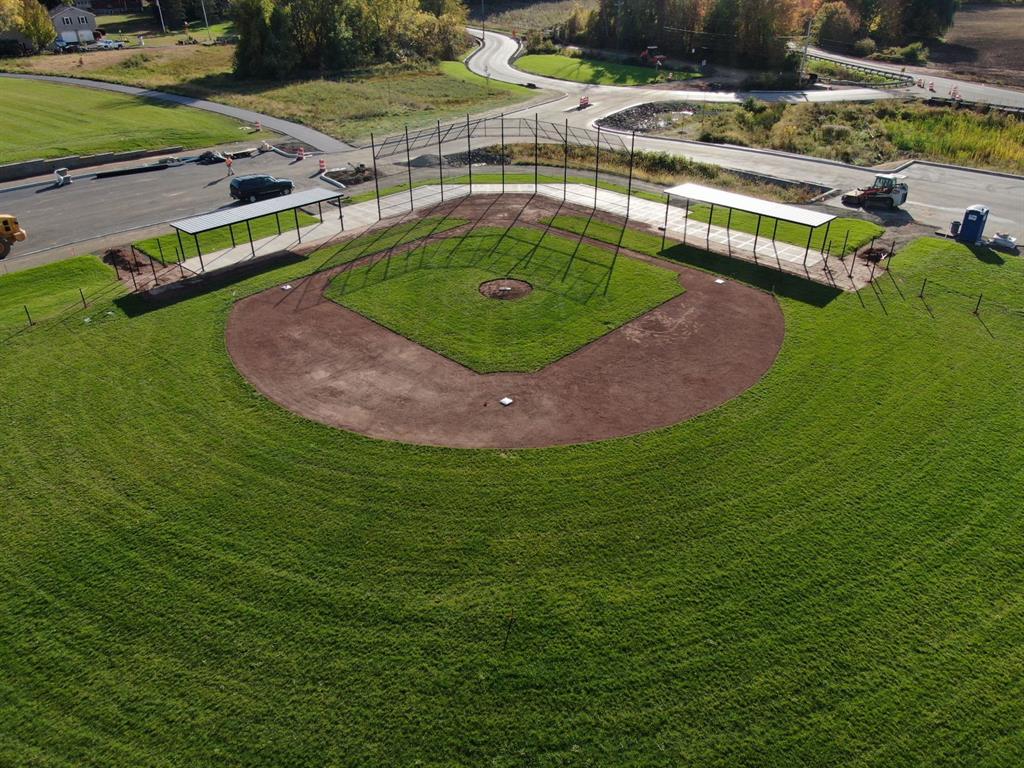 Baseball field #2 (view from behind home plate)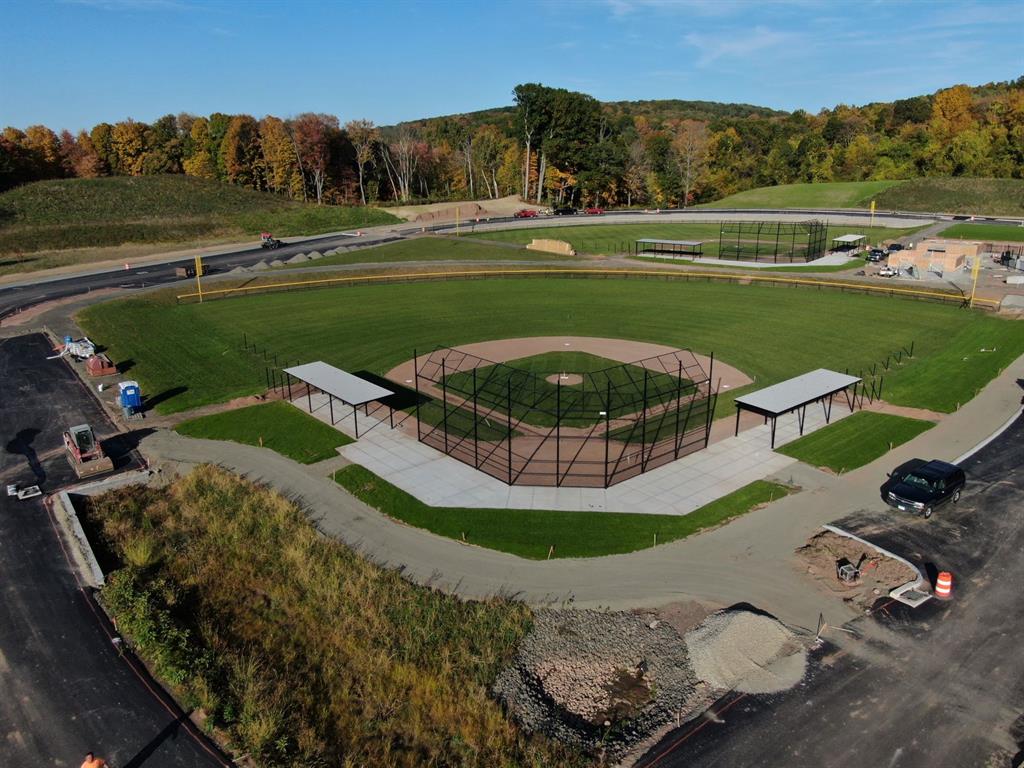 Baseball field #1 & 2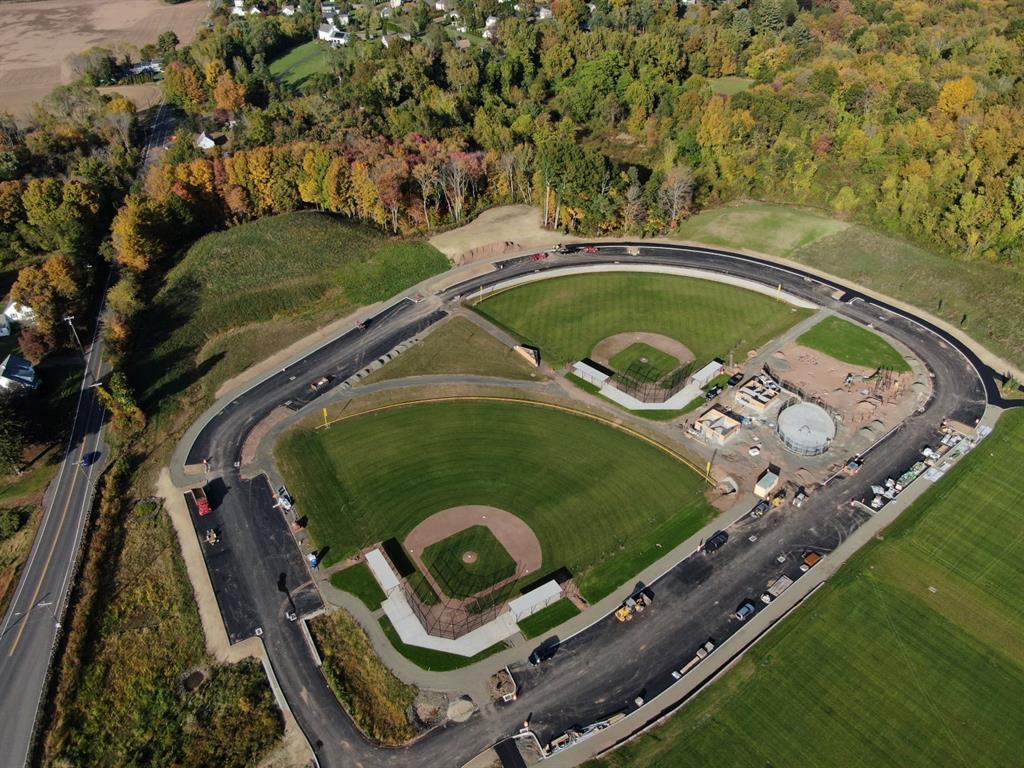 Soccer fields are maturing beautifully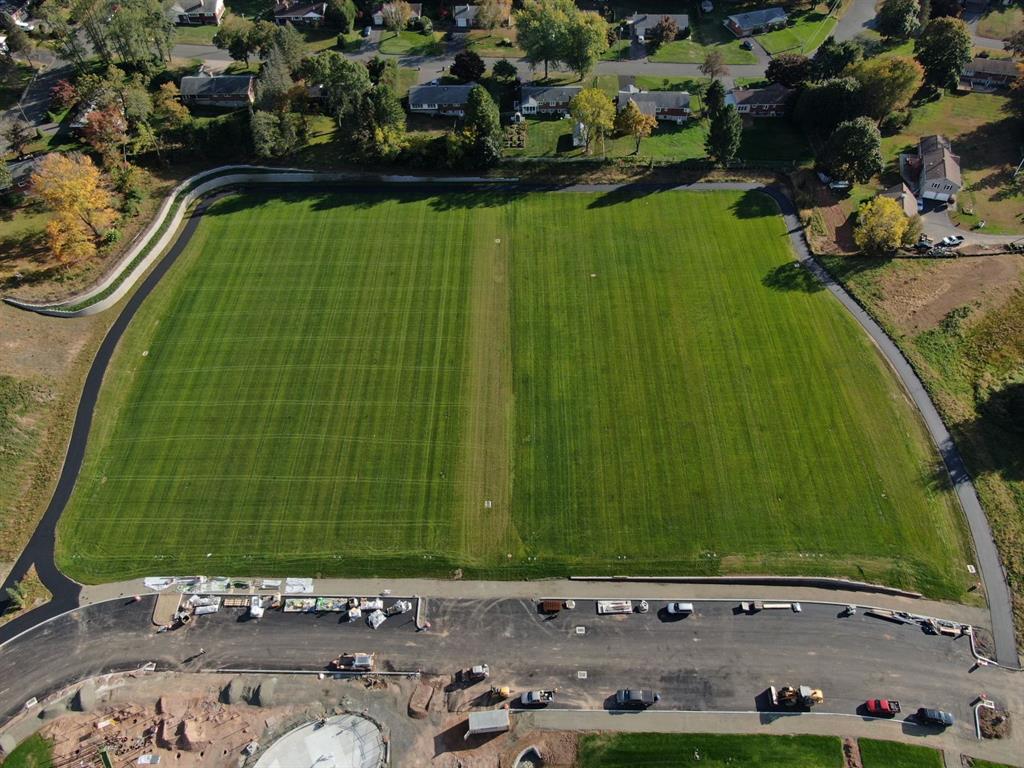 Partial paving done on the .75 mile walking path around soccer fields and back perimeter of park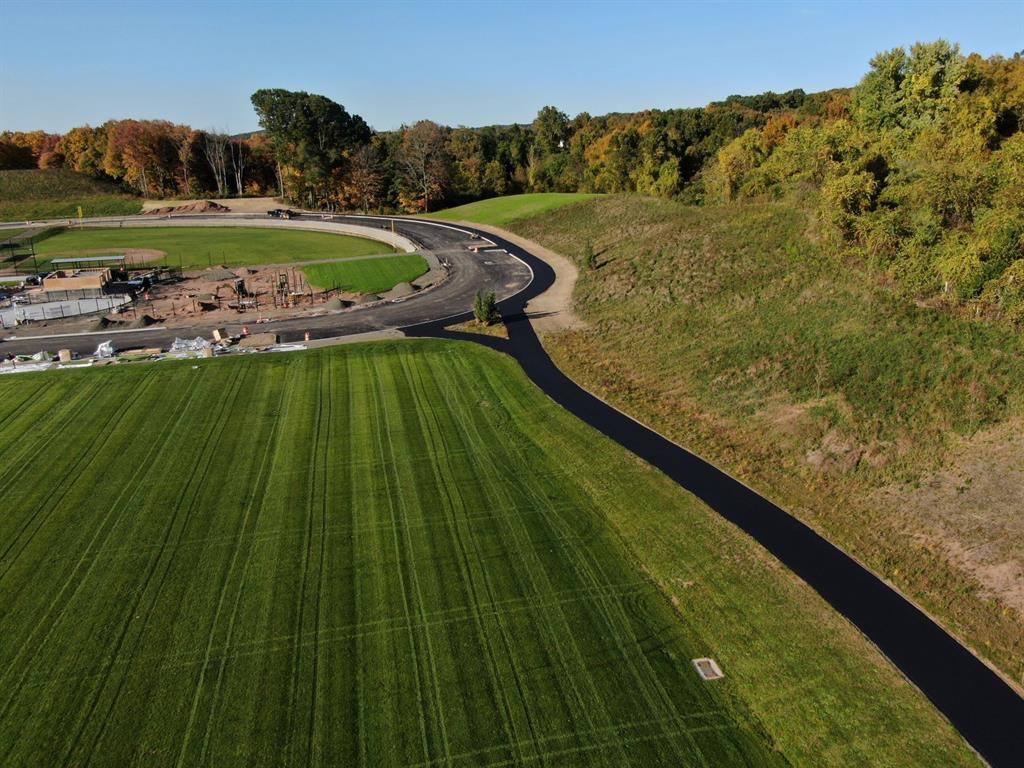 Overall view of park from the back left corner
View of concessions building, splash pad & playground sections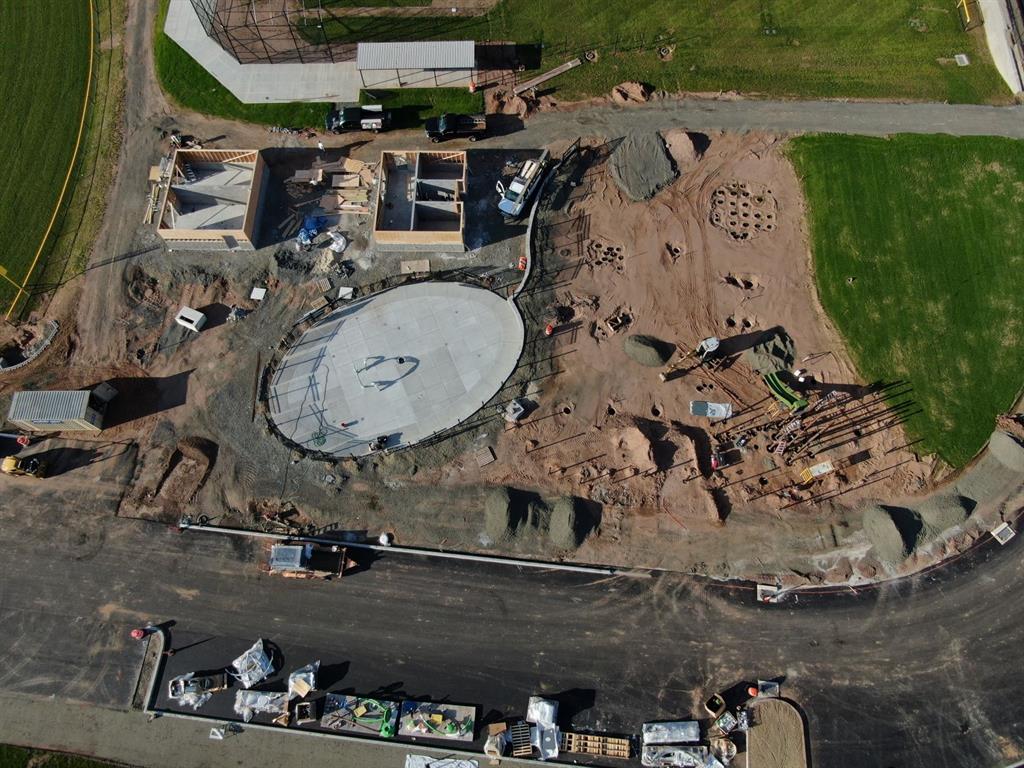 Close up view of currently installed playground equipment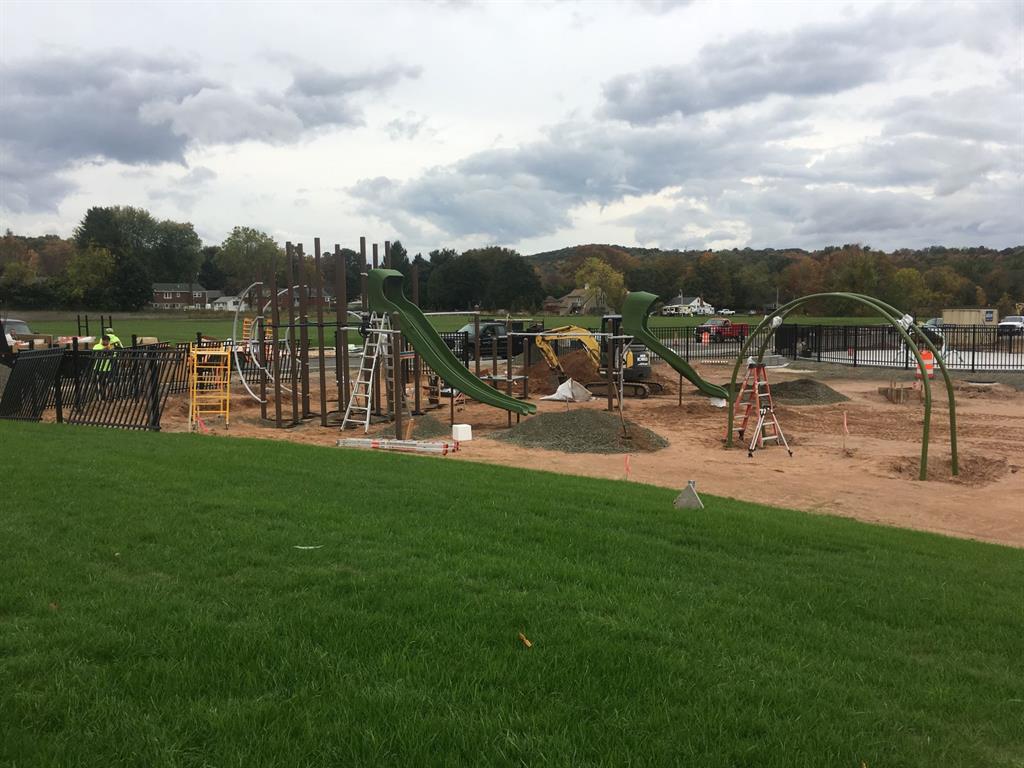 Fencing around splashpad w/ one of the centralized fixtures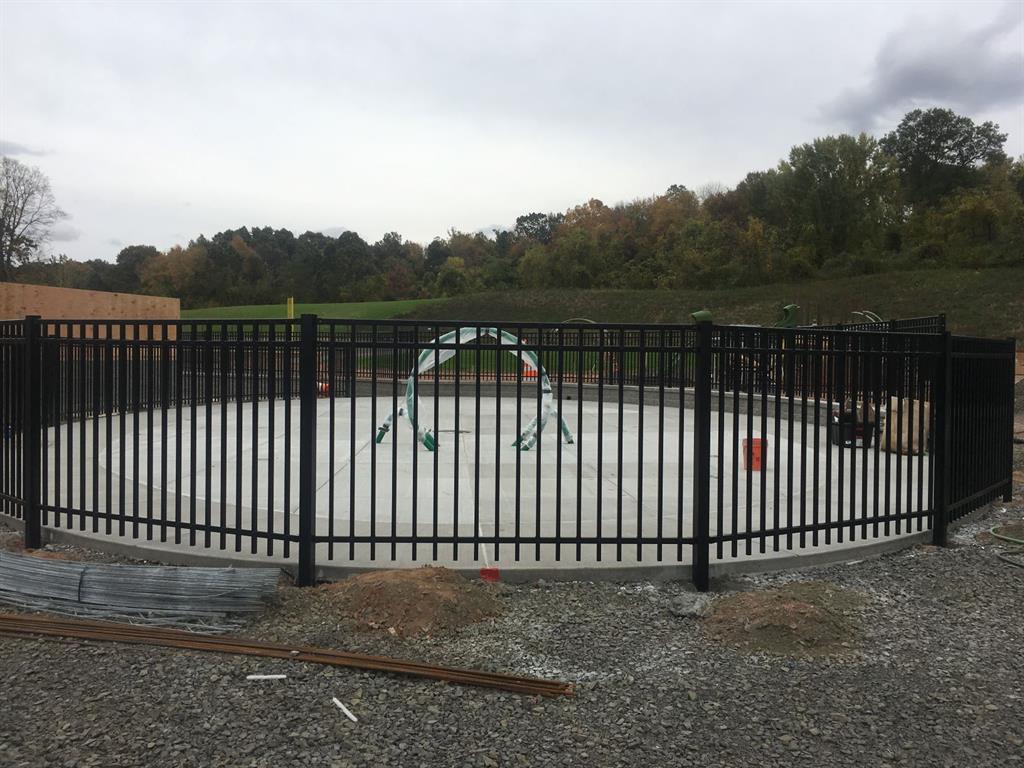 Overall view of park from back right corner of the soccer field